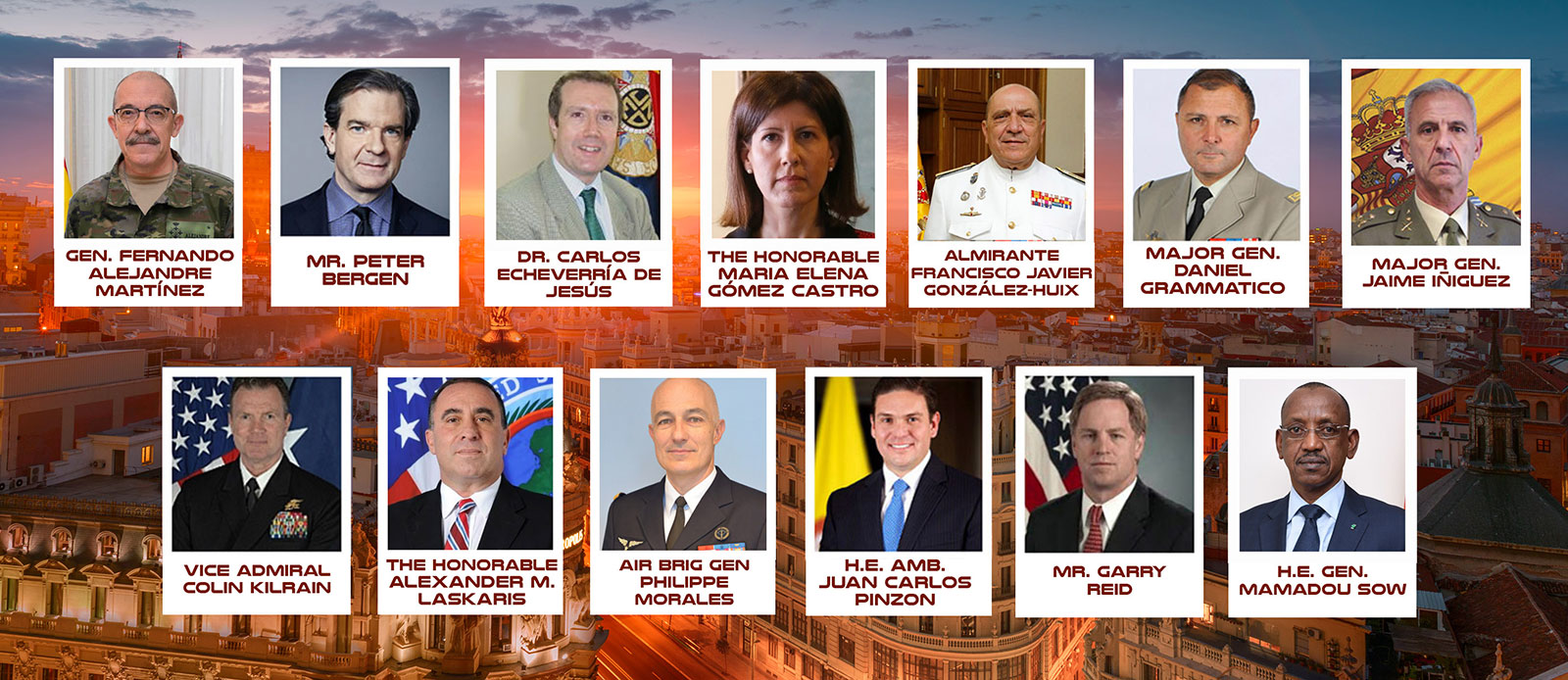 The 3rd Annual Global SOF Symposium - Europe focused on the European, North African, and Latin American special operations communities and the shared issues they face.
Symposium Highlights
A packed agenda that included high-ranking speakers and extensive networking opportunities
The largest exhibit space at a GSF Symposium to date
Attendees included: active duty and retired military and police, government civilians, industry, academia, journalists, and non-governmental organizations
Countries in Attendance:
Australia
Belgium
Brazil
Bulgaria
Canada
Chile
Colombia
Croatia
Czech Republic
Estonia
France
Greece
Hungary
Iceland
Italy
Kuwait
Lithuania
The Netherlands
Norway
Poland
Portugal
Romania
Senegal
Serbia
Slovakia
Spain
Switzerland
Turkey
United Kingdom
United States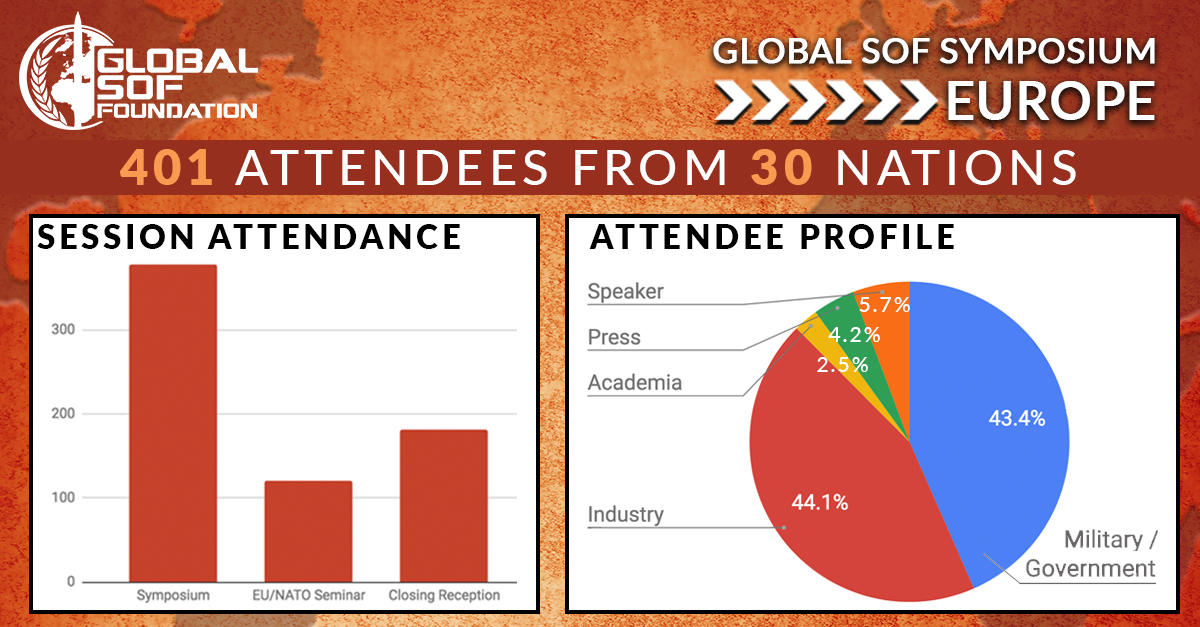 Join Our Email List
Sign up and receive updates about the 2018 Global SOF Symposium - Europe.
Join Our Email List
About the Global SOF Foundation
The Global SOF Foundation (GSF) is a 501(c)(3) non-profit organization that serves as the only professional association for the global special operations community with members from over 55 countries. Its mission is to build and grow an international SOF network of military, government, commercial, and educational stakeholders in order to advance SOF capabilities and partnerships.
Visit Website
Agenda
Agenda loading, please wait...